Christine is an independent filmmaker and the woman on board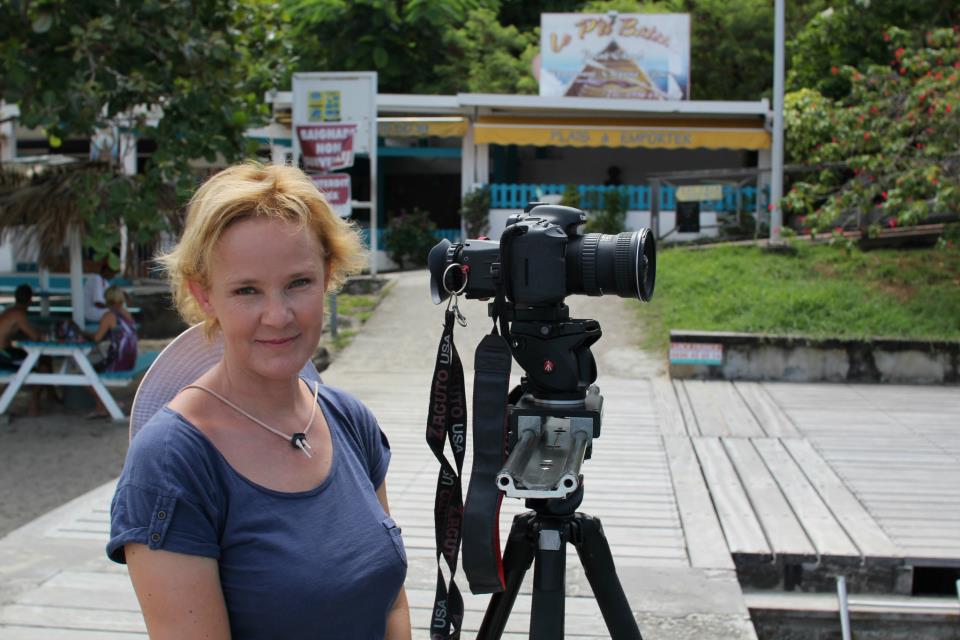 Christine was born on 02.06.1959 in Müllheim in Baden, Germany.
In 1978 she traveled as a backpacker through Greece, came to Crete, fell in love with a local young man from Chania and never went back to Germany. The love ended in a long marriage, and later their two sons Andoni and Pavlos were born there.
After her sons were old enough, she made her hobby filming to her profession. Christine began filming family events and weddings as a freelance filmmaker. After that she worked as a camerawoman in various film projects and later for several private television channels in Crete. During this time, she worked a lot with renowned Greek directors and film producers.
Later, she began to produce her own film productions such as documentary films and commercials.
At the end of 2011, she found Alwin on the Internet, arrived in February 2012 by plane to Gran Canaria and later in May to Martinique. After her last visit, she decided to live with Alwin on a sailing ship and explore the world in the future. So she arrived in Tobago on 27/08/2012 with her entire film equipment and few private items by plane to stay forever.
Christine has already done a sailing course on Crete in December 2011 and now owns her Sportseeschifferschein.