Christine Schmitthenner – Independent Filmmaker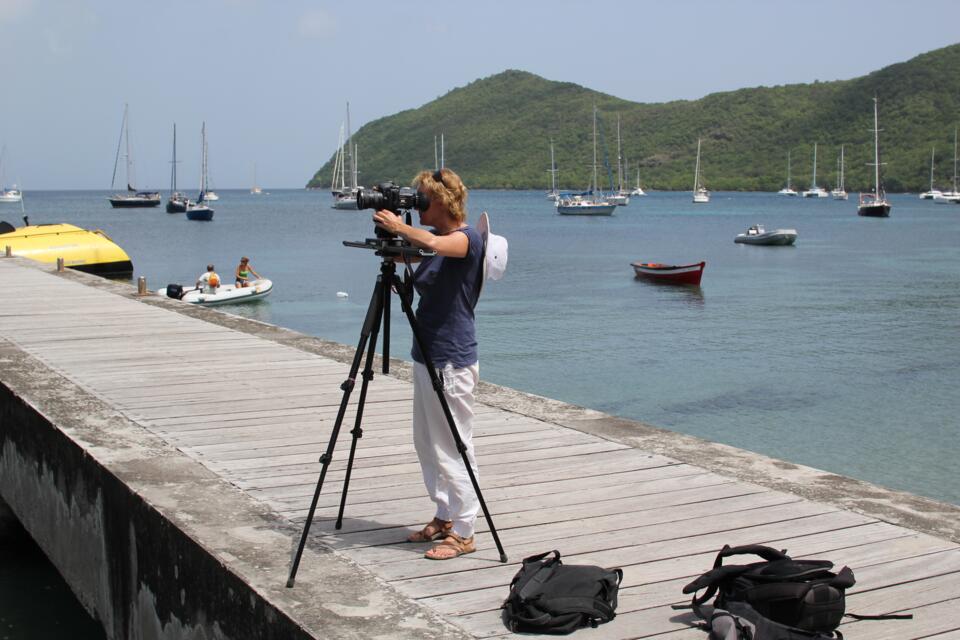 I worked as a camerawoman in my professional life at various film projects for private television and film production companies in Greece and have long been an independent filmmaker.
I produce documentaries, commercials and shorts and work at film projects of well-known film production companies.
In the past, I have often filmed exclusive wedding ceremonies and other Sheikh events in the United Arab Emirates, Qatar, and Saudi Arabia in a team, especially when men had no access to women's celebrations.
In the future,  I want to realize more of my own film projects.
In this process,  my husband Alwin can contribute as a camera assistant, drone operator, production assistant, in marketing and film editing.
I brought all my film and editing equipment to our catamaran.
We can shoot and edit films, movies and videos in 4K resolution directly on our boat.
So we can say that our sailing catamaran PEARL is a fully equipped floating film studio.
We can produce commercial films and videos of all genres.
In addition, we provide our film and editing equipment to other film crews.
On request it is also possible to book our sailing catamaran with crew for film projects.
We can accommodate up to six guests very comfortably on our boat.

At the moment we are located in the Caribbean