We had never heard of the importance of coconut water.
Sure, you can get it anywhere in the Caribbean, usually you can drink it straight from the nut.
But we had no idea how powerful and valuable this coconut water is.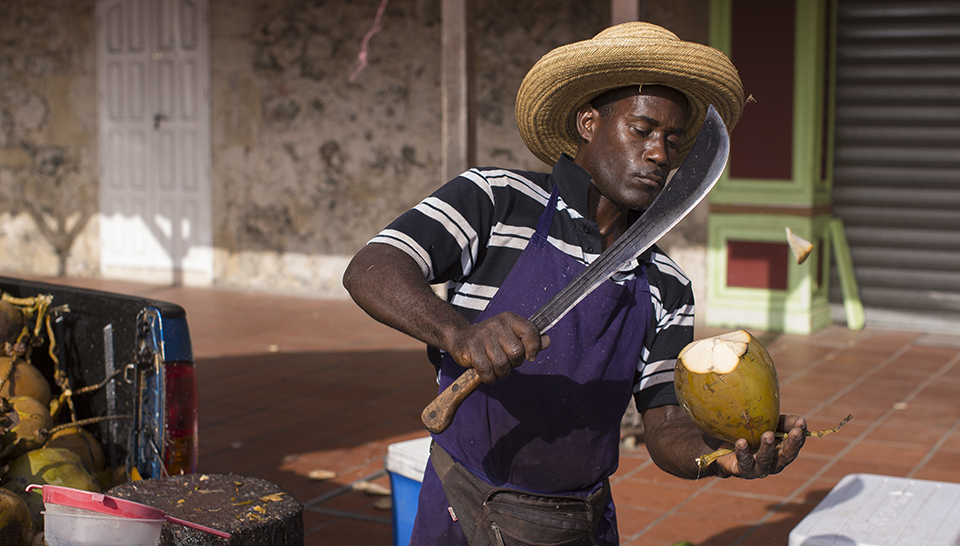 For this is knocked off with a machete the top of the coconut until a small opening is created, a straw in, finished!
In this case the straw is not required. You can also drink the water directly from the nut, but this can result in a small mess.

But we had no idea how powerful and valuable is this coconut water.
Until Betty Springwald from BUGABOO has pointed out to us it.
Since then, we have read a lot about it and drink it every day now. If we already are at the source!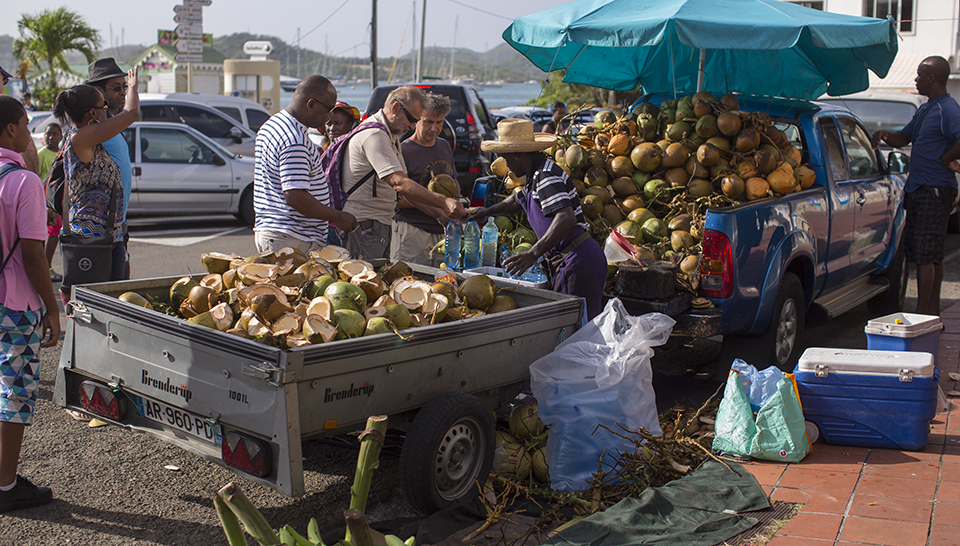 The coconut water, not to be confused with coconut milk, is inside the green, unripe coconut
and contains important minerals such as potassium, calcium, sodium, phosphorus, iron, zinc, manganese, selenium and copper.

And that also seem to know many older citizens of Martinique.
Right time will guarantee good seats!
A cluster of people forms on each Saturday at the pickup of our "coconut man", mainly colored people in middle to older age.
The coconut water is filled in 1.5 l bottles or is drinking directly on the spot from the nut.
We always buy two bottles at a price of 5 euros. Not cheap!
But that's enough for the whole next week. Each of us drinks a glass per day after our everyday swimming round in the afternoon.
To this we eat a few pieces of coconut meat.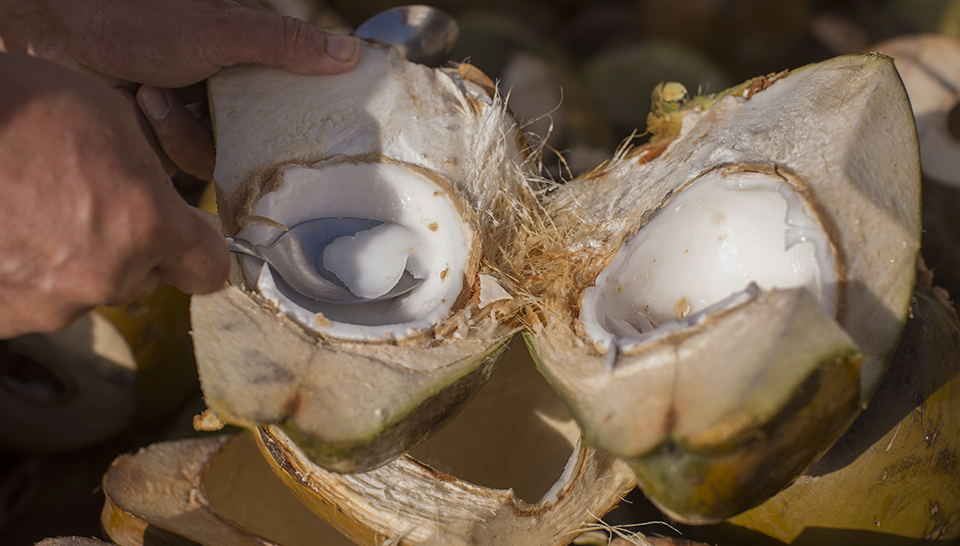 But that's not all!
After our "Coconut Man" has filled the coconut water into the bottle, he halved the coconut and gives it to the bystanders.
Who does not have a own spoon, gets a "natural" one-way spoon with the machete from the shell struck.
This is rinsed very picky before use with water. Cleanliness must be!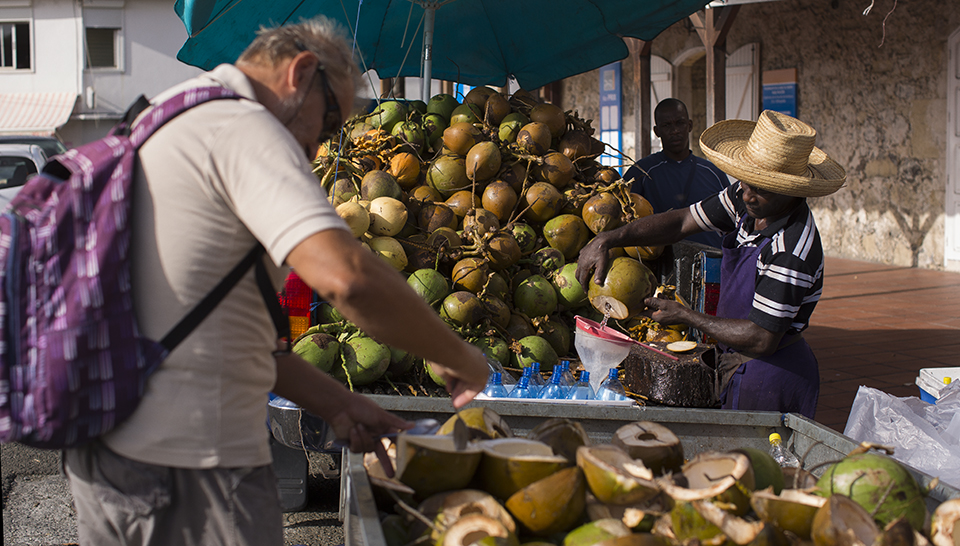 Now the young, a little liquid pulp is scraped from the halved coconut with a spoon and immediately eaten on the spot.
We are lovingly received in this community for several weeks and now belong to the regular customers.